Our Story
Hello! We are the Son of a Poodle family. We are a home-based breeder. Our breeding adventure started in 2012. Alyssa needed to do a senior project in her last year of high school. We pondered on what her project could be, and breeding doodles just made sense! She has been an animal lover from the time she was a toddler.
Once she decided what she wanted to do, Alyssa got a hold of our best local veterinarian to see if he would be her mentor for this project. He gladly said yes! We all started studying and researching information on dog breeding, whelping, puppies, etc. It was a lot to learn, but so exciting!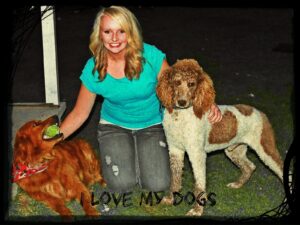 Next, we started our hunt for the perfect breeding dogs! Shortly after, we were blessed to have found two Golden Retriever females that were able to be bred. We could not believe it! We had gotten so lucky. We purchased both of our sweet mama dogs within a few days of each other.  About a month later, both of our girls came into heat. At first, we decided to find a stud dog, and take our girls to be bred. Our first mama that was ready to be bred was Paisley. So, we took her to a stud dog located in Utah. For some reason, he was just not interested. We didn't know what to do! We thought we would have to find a different stud dog to breed her to. Our nerves crept up as we didn't know what to do. We decided we had better look for our own stud dog to purchase!
Our whole family had been searching on the internet for the perfect stud dog, and we were not having any luck. On August 17, 2012, (Alyssa's birthday) we were blessed with the unexpected.  Alyssa hopped on the internet to check for a stud dog one more time, and she found the perfect boy up for sale! His name was Edward. This beautiful boy was a Standard Parti Poodle. Alyssa decided she had to have him and found herself and her grandmother on a trip to Twin Falls to see this sweet boy that same day. That was the day we bought our favorite sire, Edward.
After purchasing Edward, we were able to breed both of our mama dogs to him.  A short two months later, both of our mama dogs had their pups within a few days of each other. We had 18 puppies between the two litters! Life was a little crazy, but we thoroughly enjoyed the puppies. We checked in with our veterinarian frequently, snuggled puppies daily, and learned so much. Alyssa later wrote a research paper on her experience, and a presentation!
A few months after Alyssa finished her senior project, we decided to put our sire up for stud service. We had a wonderful woman come down with her Sheepadoodle to breed with Edward. We met her dog, and absolutely fell in love.  Once we met this Sheepadoodle, we needed to breed Sheepadoodles! That is when we decided to start looking for an Old English Sheepdog to breed to Edward. We later found our first mama, Uintah, and have continued on with the amazing Sheepadoodle breed!
This has been an incredible opportunity, and we feel very fortunate. We have had amazing mentors, made several friends, and have had several remarkable puppy owners. We are so grateful for every experience we have had. We couldn't have done it without this great support system. We share our love for these dogs with owners of our pups from across the world.
Our Approach
In our home, we strive for the healthiest puppies and dogs! We strive for excellence! We are always striving for bettering the breed, and sharing our love for Doodles and Poodles with everyone we know. Everyone needs one of these designer dogs in their life! We can assure you, we have quality pups, from our home, to yours.
Meet Our Family
Our Son of a Poodle family is so proud, and thankful for all the support! This is a family run business, and we aim to provide our clients with the perfect pet. It takes a village to raise puppies! We all socialize, love, and care for these exquisite puppies.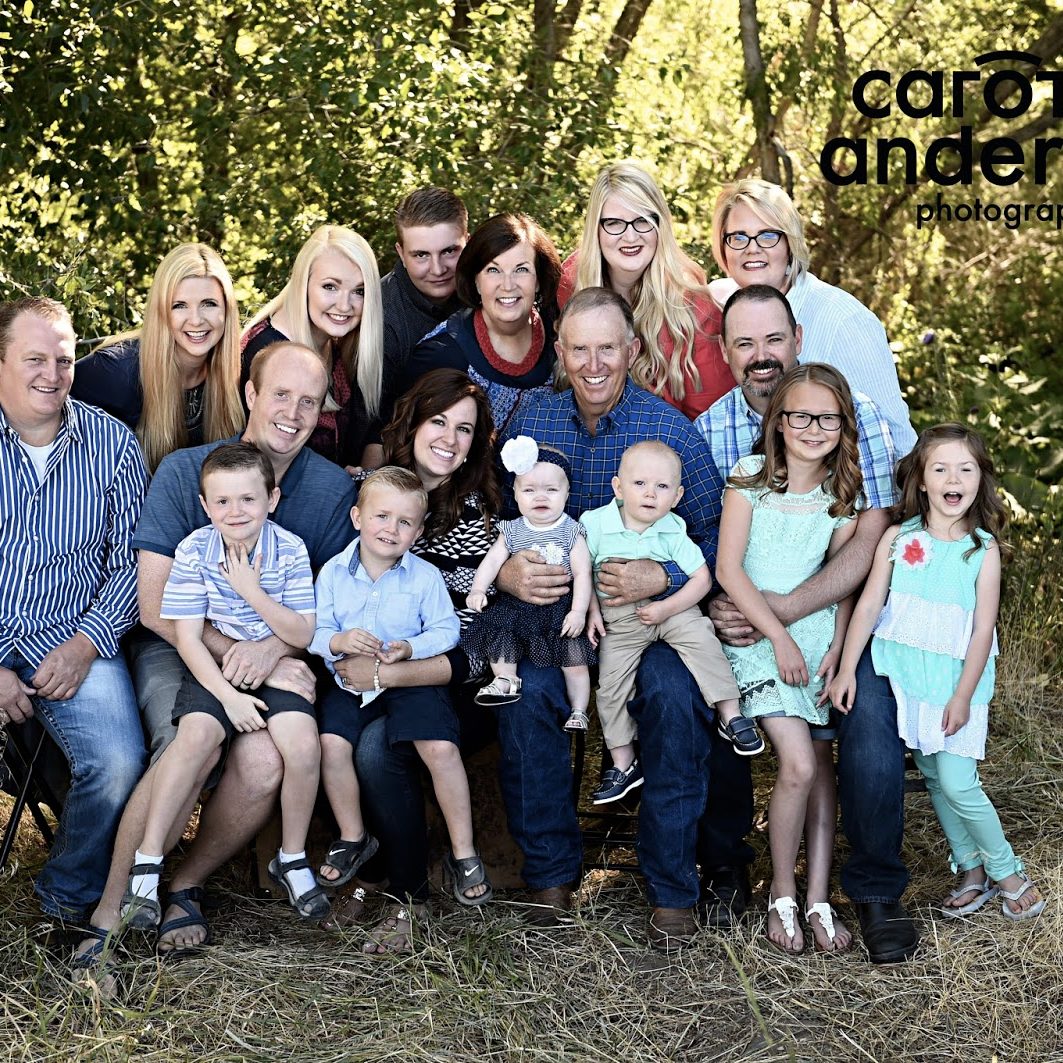 The Delaney's, Butt's, Drysdale's, and Murdock's
Family is the most important thing in our lives, we raise quality pups, from our family, to yours!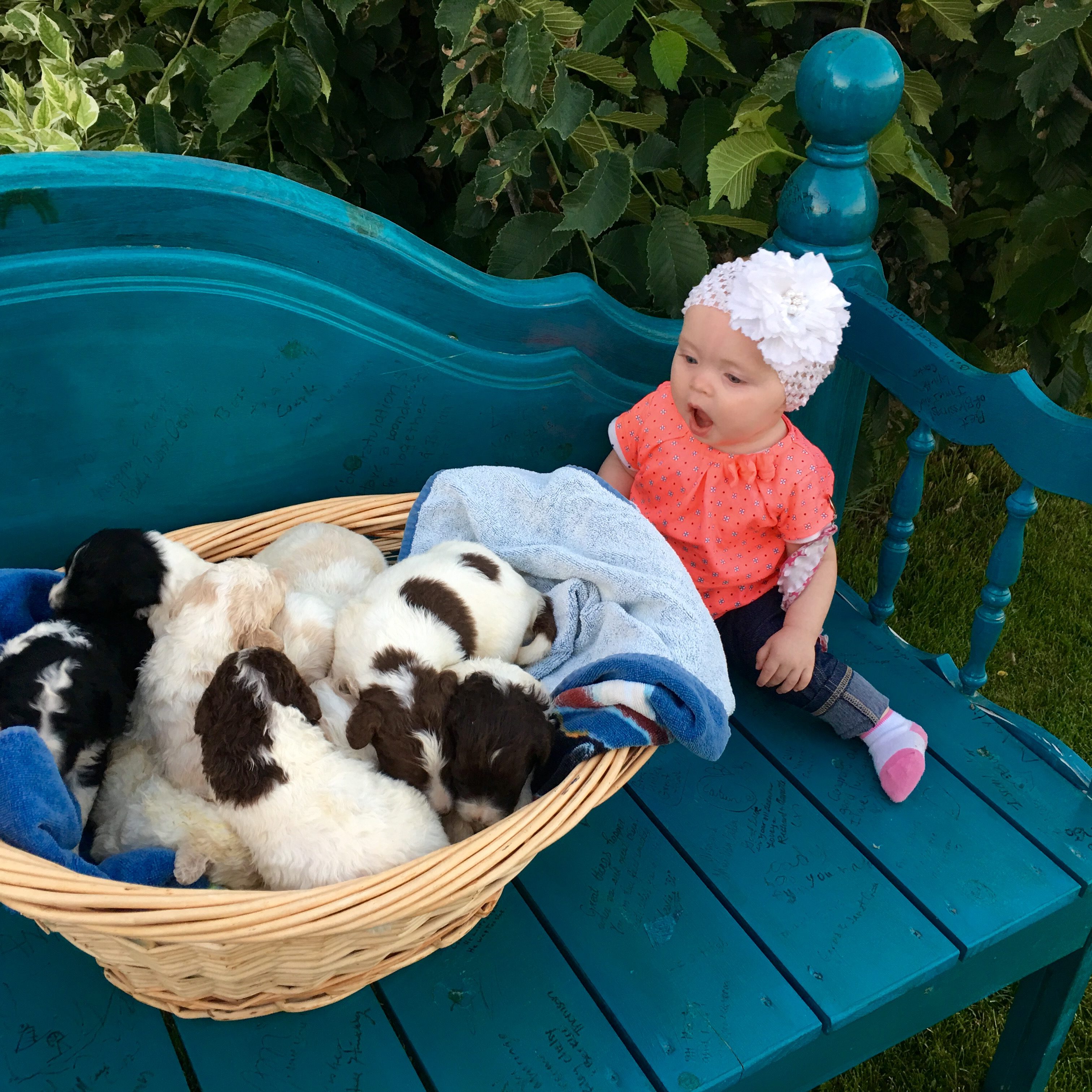 Delaney Brighton
Delaney Brighton is the newest member of our family, and absolutely adores her dogs and puppies!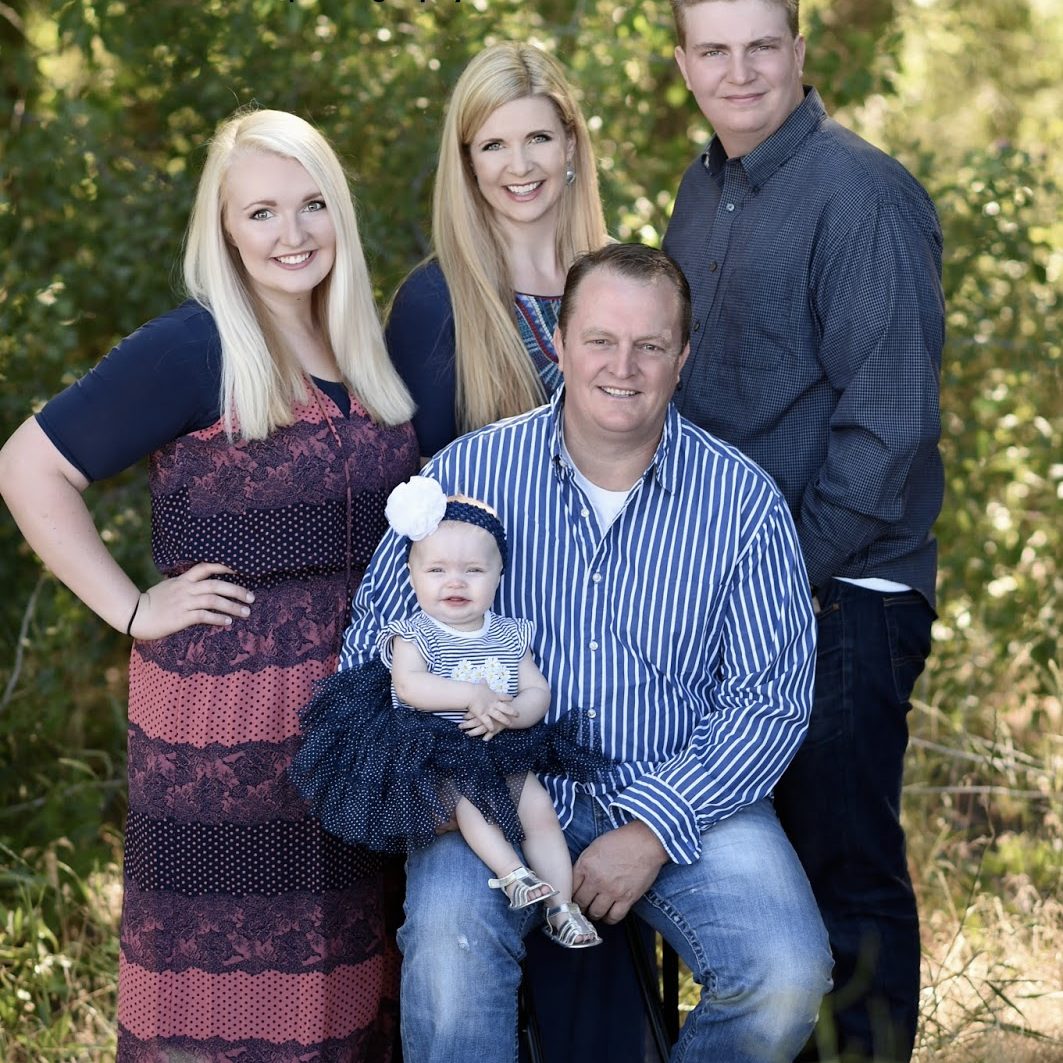 Alyssa, Amy, Landon, Joe, and Delaney
Founders
We are the Delaney's. We are the original founders of Son of a Poodle!