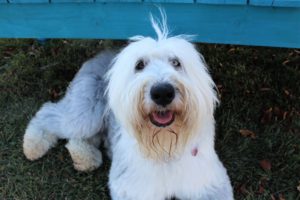 Each and every one of our dogs and puppies are our family members. Our commitment to quality dogs and pups can be seen in every dog we raise.
You couldn't go wrong with any of our puppies.. From spunky, to sweet, to mellow, you can find the exact puppy to fit your lifestyle to be the perfect addition to your family.
The perfect puppy requires perfect care. Each of our puppies is loved and cared for by our experienced family members, ensuring integrity and excellence in every puppy.
We are experienced breeders, and strive for the best quality dogs! We breed Doodles and Standard Poodles! We specialize in Sheepadoodles, and Goldendoodles! These are designer breeds, made for health and low to no shedding! They are very intelligent dogs. They are very loyal and loving. Doodles have longer life expectancy, and are healthier than their parents. You will surely fall in love with these exquisite dogs!
Next Steps…
We are looking forward to adding the perfect furry family member to your home. Call or email us anytime! We are excited to get to know you!